Mary and Fred Murray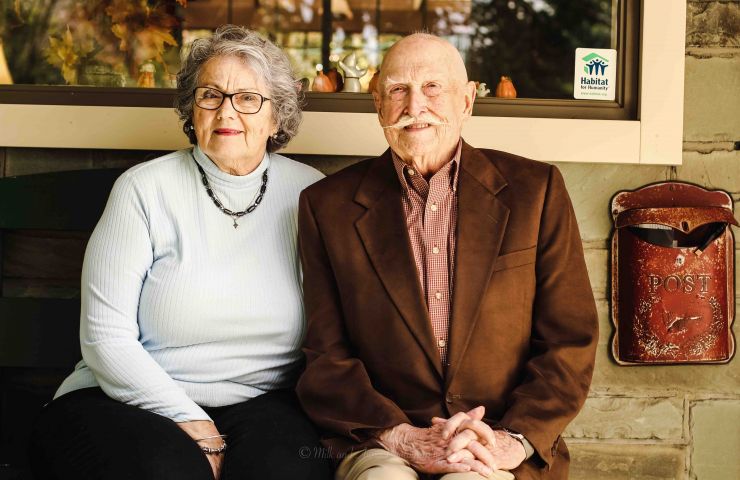 Can you imagine having the opportunity to manage and to bestow money left by one of our country's Founding Fathers? In 1790, Ben Franklin, printer, scientist, philosopher, community servant, and statesman, created a legacy that today reaches right into our own community! The Ben Franklin Fund represents one of the finest examples of what philanthropy is all about. The Fund shows how money set aside from a donor can impact the future. In Ben Franklin's case it took two hundred years to bear the financial fruit he envisioned. In his will, Franklin bequeathed 1,000 pounds sterling, roughly equal to $4,000, to the Commonwealth of Pa.. Franklin knew his bequest would grow over time, so he stipulated that this amount be invested for 200 years and at the end of that time it had grown to over $2 million dollars.
In 1990, then Pennsylvania Governor, Robert P. Casey, signed a bill dividing the money between the Franklin Institute in Philadelphia and the State's various community foundations. Indeed, the Wayne County Community Foundation was in the right place at the right time sharing in the distribution of the fund.
The Foundation has thereby established the Ben Franklin Community Service Award with its accompanying $1000 given to the recipient who then presents it to the local service organization of his or her choice. The 2008 winner was Attorney Warren Schloesser and he awarded his grant to the Wayne County Community Foundation's "Educational Excellence Endowment".
Past Recipients of the Ben Franklin Community Service Award:
Edwin J. Thomas 1996
Robert and Inger Stovall 1997
Walter and Marilyn Barbe 1998
Chuck and Wanda Jurgensen 1999
Kent Brown 2000
Sally Talaga 2001
William and Paula Roos 2002
Robert Knash 2003
Peter and Molly Rodgers 2004
James and Shirley Chapman 2005
Joe Murray 2006
Russell and Evelyn Ridd 2007
Warren Schloesser 2008
Bill Bursis 2009
Harold Shook 2010
Patricia and Leroy Spoor 2011
Charles and Dorothy Grimm 2012
Kuni Holbert, Elizabeth Baerenklua, Kathryn Highhouse 2013
Virginia Motsko 2014
Gary C. Beilman 2015
Ann O'Hara, Jane Varcoe 2016
Arthur and Gail Frey 2017
Donna Decker 2018
To donate to suppor the Ben Franklin Service Award, please click here.