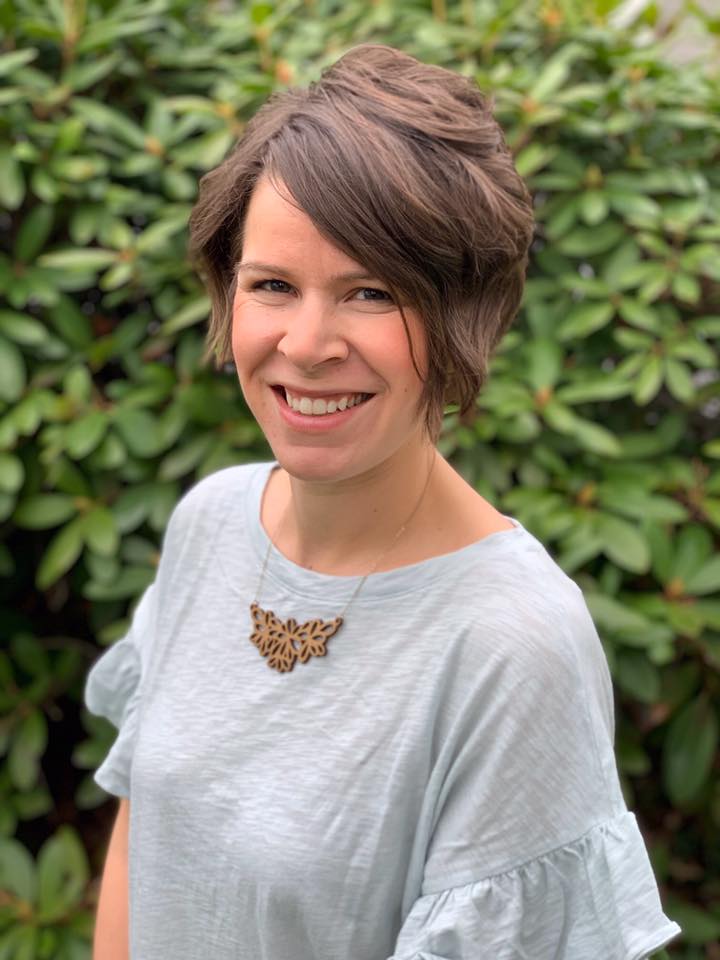 The Wayne County Community Foundation announces the appointment of Ryanne Jennings as the new Executive Director of the Wayne County Community Foundation, effective October 1, 2019. She will replace Paul Edwards who served as the Executive Director since August 2006.
Mr. Edwards has played a key leadership role in building the Foundation's Endowment to sixty-seven donor advised and scholarship funds. Additionally, the Foundation acts as a fiscal agent for ten "pass through" philanthropy funds. Because of this growth, the Foundation now awards over $88,000 in scholarships annually while also helping other County nonprofits with $40,000 in annual grant awards. Additionally it provides grants the three Wayne County school districts to almost $100,000 annually. His commitment to community service and his accomplishments are commendable and significant. "I have been fortunate to call Wayne County my home," he noted, "and to have found a 'calling' with the Foundation after my retirement from the Wayne Highlands School District. The Foundation has an incredibly engaged Board, whose support for Wayne County is beyond measure. I have also been lucky to have a dedicated group of volunteers without whom I could not have advanced our causes so successfully. And I would like to personally thank all those who've help our Foundation grow by way of their donations or placing their faith in our management of their funds." Mr. Edwards will remain associated with the Foundation as a volunteer focusing on fund development projects.
Ryanne Jennings leaves her post since February 2016 as the Executive Director of The Cooperage Project located in Honesdale. Ryanne comes to the Foundation with a degree in Public Health from Temple University, as well as, a certificate from the University of Scranton's Nonprofit Leadership Program. "The transition from The Cooperage Project is bittersweet for me." Ryanne says, "The work a the Cooperage is incredibly inspiring and I love the team of people I work with there, but the opportunity to make a county-wide positive impact on philanthropic initiatives is one that I'm really excited for!" Ryanne has successfully coordinated and scheduled over 350 events each year at the Cooperage. Like Mr. Edwards, her commitment to community service is impressive serving as the President of the Honesdale High School Alumni Association President; Board Member of the Lackawaxen Food and Farm Initiative; member of Wayne Tomorrow; a Leadership Committee member of NEPA STEM Ecosystem; an Advisory Board Member for SEEDS; and a volunteer for the Wayne Pike Trails and Waterways Alliance and Honesdale River Project. Ryanne, too, says she plans on staying on as a volunteer with The Cooperage Project, particularly with their youth programs.
Foundation Board President Warren Schloesser stated: "I want to express my thanks to Paul Edwards for his most valuable service on behalf of our Board and I want to welcome Ryanne Jennings, who the Board anticipates will bring great energy for future development."